Exact fit shipping costs
on your WooCommerce shop
Most online shops set generic shipping costs:
too much for some products and fewer for another...
are you?
Setup exact costs easily
Fish and Ships help you to increase sales and avoid costs loss
Rules-based shipping
costs calculation
From the simplest to the most complex
selection criteria, any need can be fulfilled
Here is the list of all selection methods:
Price
Weight
Volume
Volumetric
Cart items
Min/Mid/Max dimensions
Length+Width+Height total
Length+Girth (Length + 2Width + 2Height)
In category
NOT In category
Tagged as
NOT Tagged as
In shipping class
NOT In shipping class
Per user role
Cart totals
...Everything can be combined on every rule.
Grouping items for whatever
your needs are
Simple or composite
cost on every rule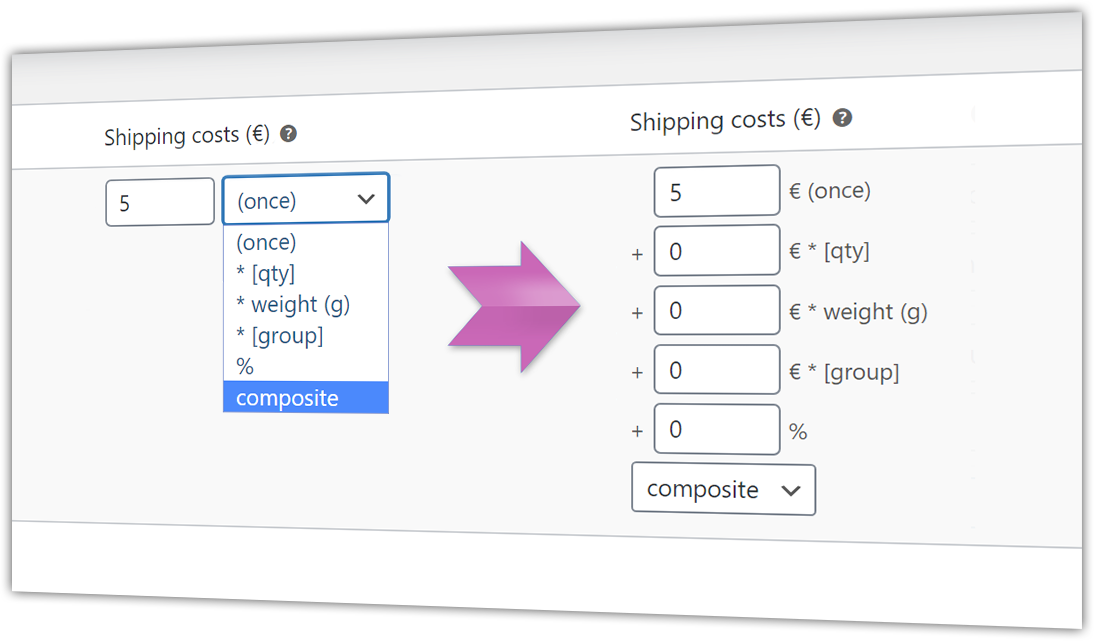 Take the control
and reduce abandoned carts
Special actions
Powerful computer coding made easy as a piece of cake,
this will take you to another level
Add custom messages, rename the shipping methods
add extra info, auto-apply coupons and much more!
on the fly, when your conditions match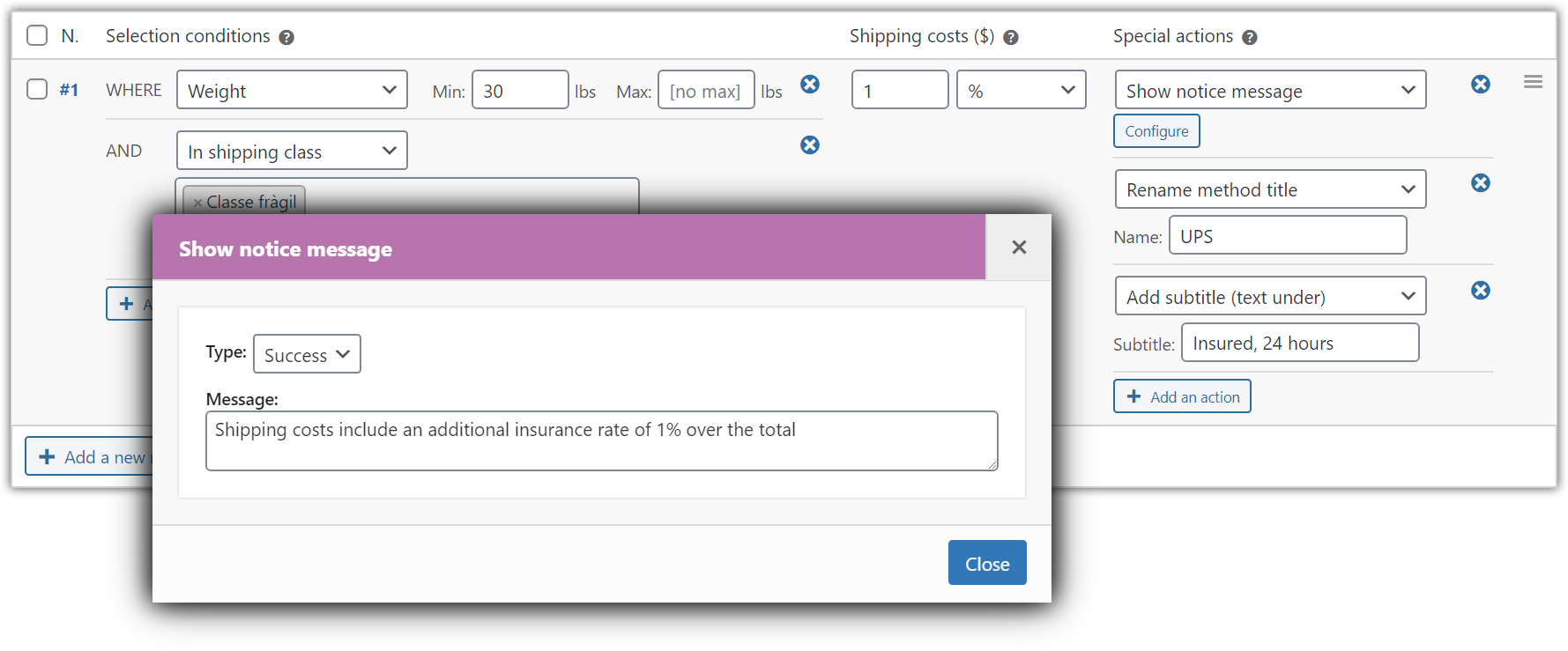 Here is the list of all Special Actions:
Abort shipping method
Stop (ignore below rules)
Skip N rules
Reset previous costs
Set min/max rule costs
Matching products skip below rules
Show notice message
Rename method title
Add subtitle (text under title)
Auto-apply coupons cart based
Math expressions parser
...all combinable on every rule.
...and much, much more:
WooCommerce Fish and Ships brings extensive and context help
Intuitive wizard will guide you just activate the plugin, through WooCommerce screens
Multilingual support using the WPML plugin
Multicurrency support through most 3rd party plugins (see our FAQs)
It will work in your currency and measurements set at WC settings
A built-in log system to help you to learn, understand or debug any complex shipping method configuration
...what's the next?